I've been planning in my head about bedroom ideas for our bedroom for a while now. We've never had a fully "decorated" room. (I know such a tragic thing!) We have 2 pieces of furniture from Nolen's room growing up, an old couch and of course a bed with the headboard I made. Nothing goes together and I want nothing more than a finished bedroom! It's been driving me crazy for years! I've found that decorating can be REALLY expensive or FAIRLY inexpensive. We will be going with the inexpensive route, and this inexpensive route will be over a period of time. Did you know that you don't get paid for being a student!?
I have several folders of pictures I get out of magazines and some things that I have bookmarked on my computer for inspiration. One of my favorite bedrooms...
my absolute favorite blog Little Green Notebook. Jenny did this room for a client of hers in Rhode Island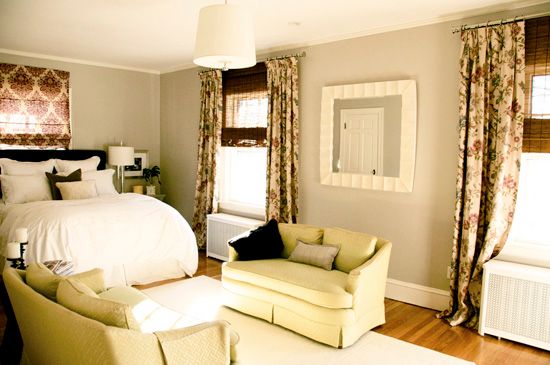 my favorite part of the room...
the silver leafed side tables!
Happy Monday! :-)